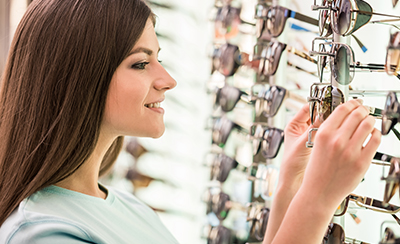 Whether you're in Barbados or back home in the UK, the sun's rays can cause serious damage to your vision. Harmful UVA and UVB rays can cause cataracts, corneal burn, macular degeneration and blurred vision, but there's a simple, protective and effortlessly cool solution – sunglasses.
Here at Ashleigh Sight Care, we stock an array of designer, sport and prescription sunglasses for every occasion and every pair boasts a minimum UV400 protection, giving you absolute peace of mind when it comes to your family's eye health.
Our range includes an array of designer shades including trending frames from Ray Ban, Prada and other designers.
Contact us to make an appointment – at one of our branches. Ashleigh Sight Care – Portsmouth, Romsey, Bishops waltham and Southampton – look great and have fantastic vision with prescription sunglasses. Available in a wide range of styles and prices.